As of today, I have been blogging for one year. I am amazed by this journey I have been on this past year. (that sounds so cliche). I have met so many great friends in person and through the blogs. I have grown so much as a teacher. I had a personal blog before starting this teacher one. I enjoyed posting on it but I didn't really have much of a readership. I wrote a blog post on that blog that got a lot of attention from my teacher friends. This led me to doing a search of kindergarten blogs. I found April Larramore's blog Chalk Talk and Fran Kramer's blog Kindergarten Crayons. I was hooked. I found all kinds of ideas and books to read and resources. I just kept clicking away. From there I found so many blogs for all grade levels. I also discovered all these great resources and I was inspired to start creating some of my own. One of the best thing about blogging is all the friends I have made. I have had so many people help me along the way and inspire and encourage me. There are friends that I have never met but they leave me sweet comments on my blog and help me to feel inspired. There are also some fabulous friends that I have actually met. This great state of Tennessee has some fabulous bloggers. Especially my bloggy BFF Laura at Kinder Kraziness. She organized an awesome get together back in April and then started a facebook group for us Tennessee bloggers. I also had the pleasure of meeting Natalie from Teachery Tidbits in person. I'm sure that all this seems a little nutty to those that are not a part of this amazing community. We send presents to people we don't know (thanks to the bloggy exchanges). We spend hours talking at restaurants with people that we've just met but feel like we've known forever. I love this community. It makes me feel like I'm normal instead of some weirdo who gets excited about school supplies or can't turn the teacher brain off. I also can't believe that over 400 people read what I have to say on a regular basis. In honor of all this sappy stuff and my excitement of having over 400 followers I'm have a blogiversary extravaganza this week. It kicks off today with a giveaway.
I also have put all my items on my Teachers Pay Teachers store on sale until July 28th. You want to make sure you're following me and keeping up this week. I plan of having a flash freebie Wednesday, Thursday, Friday and Saturday on my TPT store. So be sure to check back.
Here are some things you can win:
My entire TPT store
2 Items from Markeeta at A Teacher and A Blog's TPT store


An item from Laura at Kinder Kraziness's TPT store

An item of your choice from Holly at Crisscross Applesauce in First's Grade's TPT store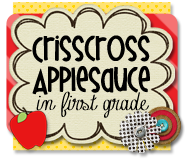 Your choice of items from Mary Lirrette at Mrs. Lirette's Learning Detectives' TPT store
Owls on Dots Classroom Theme from Natalie at Teachery Tidbits
Splish Splash Splat Unit from Mrs. Castro's Class
Any item from Jennifer at Herding Kats in Kindergarten's TPT store
An item of your choice from Erin at Eberhart's Explorer's TPT store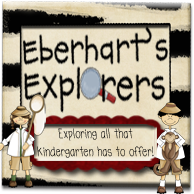 "/>
Enter below at the Rafflecopter. You have until July 28th to enter. I'll announce the winner on Sunday July 29th. Be sure to check back at my blog this week for all the goodies.
a Rafflecopter giveaway