Little Miss Kindergarten is hosting a really cool linky party about recognizing supportive bloggers. I have said over and over how much I've gained since I've started blogging. Part of what I've gained is becoming part of this incredibly supportive community. I've always thought the best teachers are those who share with other teachers. Some of my experiences since teaching have involved more teachers in competition rather than encouraging and supporting each other. I think the new evaluation system that has been put in place by Tennessee only encourages more competition. I've had a teacher come up to me and shake her chest in my face and tell me what she got on her evaluation. Not only was that completely unprofessional, it was unnecessary. It didn't help that she's someone I have to work with and I don't think she works well with others. I started a prayer group this fall to try to encourage positivity and a system of support at school. Blogging has really helped me stay upbeat and positive this year.
I love this linky party and I have to participate. It's hard to just choose just one or even two. But I've narrowed it down.
Jennifer at Rowdy in First Grade has been super helpful to me. She offered to answer any questions I had about starting a Teacher's Notebook store.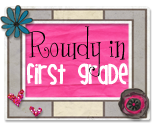 Laura at Kinder Kraziness. She has a Someone New Sunday feature every week and featured me. She's a fellow Tennessean and is super helpful with any questions I have. She also leaves great comments.
< /a>
The third blogger that has been so encouraging is Pam from Can do Kinders. She was one of my first followers and she leaves me encouraging comments all the time. She also offers great freebies on her blog.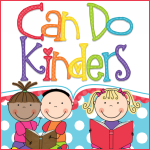 If you haven't checked these three bloggers out, you should. They have great blogs and their very encouraging. Thanks Little Miss Kindergarten for hosting this party. Great idea!
Check out other bloggers support system here.