I'm loving making these flipcharts that follow along with our reading series and practice the skills needed. This week I'm having the students complete a flipchart during their center time as well. I'm pretty excited and I hope it works out well. Up until now, they've just been using a website www.starfall.com during center time. But I took our sorting pages we've already completed and added them into a flipchart. Here a couple of tips for making charts like this for yourself:
I use microsoft word to find my pictures. You can use the shared resources/my resources as part of the promethean software. But I've found it difficult to search when I'm looking for something specific. I can search better using word. So then I just copy from that document and past into my flipchart. The reading series we use has picture cards that go with it. So I use their ideas for pictures to sort and just search for them.
You can use the camera tool to capture any picture you want on the internet. I've found that copying to the clipboard works best for copying and pasting into the flipchart. The camera tool is found under tools.
You can insert any media you want into a flipchart. Go under insert and then media. I've put a lot of the music we use and the cds that came with the reading series into my music files. I just have to insert the clip and it is already in the flipchart.
To insert pages from a flipchart you've already created into a new flipchart is very easy. Open the new flipchart and the flipchart that you want to copy from. Go under view and choose show browsers. The first icon on this tool is the one that shows all the pages in your flipchart. You click on the page you want and drag it to the title of the other flipchart on the top of the page. This will put that page into your new flipchart.
I hope these tips and charts are helpful. If you download my charts or use my tips, I would love some feedback. It means a lot to me that someone else can use what I've created.
Click on title of chart to download.
L
etter A flipchart
Flipchart sorting for centers
Side note: I finally have a blog button. Thanks to Ms. M at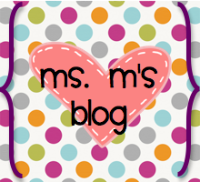 I used her post on TBA but couldn't get the html right. I commented on her post and she got right back to me. I emailed her my code and she fixed it for me. So a big thank you to Ms. M!