In the past week I've been awarded the Top 10 blogging award and the Lovely Blogger Award.
Miss S. from Just Teaching . . . Kindergarten awarded me the Top 10 Blogging Award. So thanks Miss S. I appreciate it a ton. If you haven't checked her blog, you should.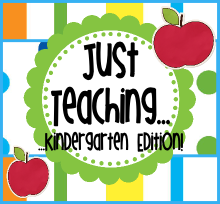 I'm suppose to pass this along to 10 more blogs that haven't received this award yet. That's so much harder than I thought it would be. To figure out who I was going to nominate for any award, I usually look at my starred items to see who I've been starring a lot lately. So first up is:

She has a ton of Eric Carle ideas that I'm dying to use. I'm planning on doing some Eric Carle when we study insects in the Spring.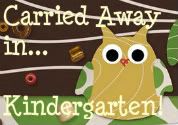 I love her What is Not Wrong posts and yoga information. Check her out.
Kindergarten at Heart
She's someone I've recently started following and has super fun freebies.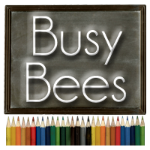 They had wonderful freebies for Dr. Seuss week. It was like they were reading my mind on what I needed. I also love their monthly and seasonal word list they do.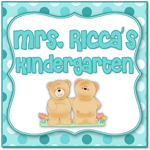 Mrs. Ricca is so incredible generous with her freebies. She has an entire St. Patrick's day unit on her blog currently you can download for free.
I know that I've only named 5 of the top 10 bloggers but I had a hard time finding people who hadn't been awarded it. Hopefully I'll have a chance to come back and award 5 more sometime.
I was also awarded the Lovely Blogger Award by Laura at KinderKraziness, Kelly at Kindergarten Kel, and Michelle at Inspired by Kindergarten awarded me the Lovely Blogger Award. Thanks to these wonderful ladies. You should check out their lovely blogs if you haven't. I've now been working on this post for 2 days and I need to start getting ready for work today so I'm going to have to award my lovely bloggers at another time. I follow so many lovely bloggers it's going to be hard to choose.
I have a couple more things to say about bloggy love. I love getting comments and feedback. I love the dialogue that is created through blogging. I have to admit that up until just recently I'm not sure I commented enough. I think was afraid to comment while I was stalking blogs. But since the new year, one of my resolutions is to make the effort to comment a lot more. I try to comment on anyone's blog who I download a freebie from and then anyone else I have a random thought to go with. So I want to encourage you to comment. This isn't a plug to get you to comment on my blog but maybe on someone's blog that you like but have been a little shy about commenting on. Just go for it.
One last thing, one of the fifth grade teachers at my school left me the sweetest present in my mail box on Friday. She knows I'm into this whole teaching blog thing.
Aren't they adorable? Lots of bloggy love to Teri for thinking of me.