This giveaway is now closed.
So I had plans on posting yesterday about my new schedule and differentiated instruction in phonics and reading conferencing. But I was wiped out. I ended up taking a nap at about 6 pm last night and just couldn't get any energy up later in the evening. So that post will have to wait. Today I'm celebrating reaching 200 followers. I noticed over spring break I was really close and set the goal of reaching 200 by the end of spring break. I'm not really sure how I planned on reaching that goal but I did! So I'm super excited about this giveaway. I've teamed up with some great bloggers who are helping me out. This is what you could win:
A $15 dollar gift card for the Dollar Tree from me!
And you can pick 2 items from my TPT store.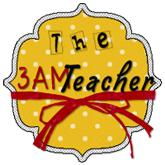 The 3AM teacher is offering her brand new alphabet set.
Miss T from
is offering her How many Coins set?
Crystal from

is offering her brand new plant unit.
Lacey from
is offering any item from her store.Click
here
to check out her store.
So those are all the goods that you can win. Here are the rules:
1. Follow my blog and
TPT store.
2. Follow
3AM teacher blog
and
TPT store.
3. Follow
Journey of a Substitute Teacher
and
TN store.
4. Follow
Kreative in Kinde
r and
TPT store.
5. Follow
Wild about Teaching
and her
TPT store.
So you have 5 opportunities to enter the giveaway. Winners will be announced Monday morning. So you better enter now.